Dream Lake, a man made ski lake that has been greatly enhanced by the builder/owners Dwight and Michele Williams to host the World Championships
Address:
1632 Lennox & Addington County Road 11
Napanee, Ontario
Site providers Michele and Dwight Williams and LOC chair Al Moynes surrounded by skiers and supporters that will team up to make the first World Barefoot Waterski Championships ever held in Canada a great success.
World Championship Sanger Tow Boats Confirmed!
Sanger has confirmed that there will be THREE new Sanger boats built to pull the 2018 Barefoot Worlds Championships. All boats are powered by the Indmar 440 Raptor and have swoop towers, Zero off speed control.
And the first boat is on site, passed the break in period and ready to pull barefooters! And it looks good too!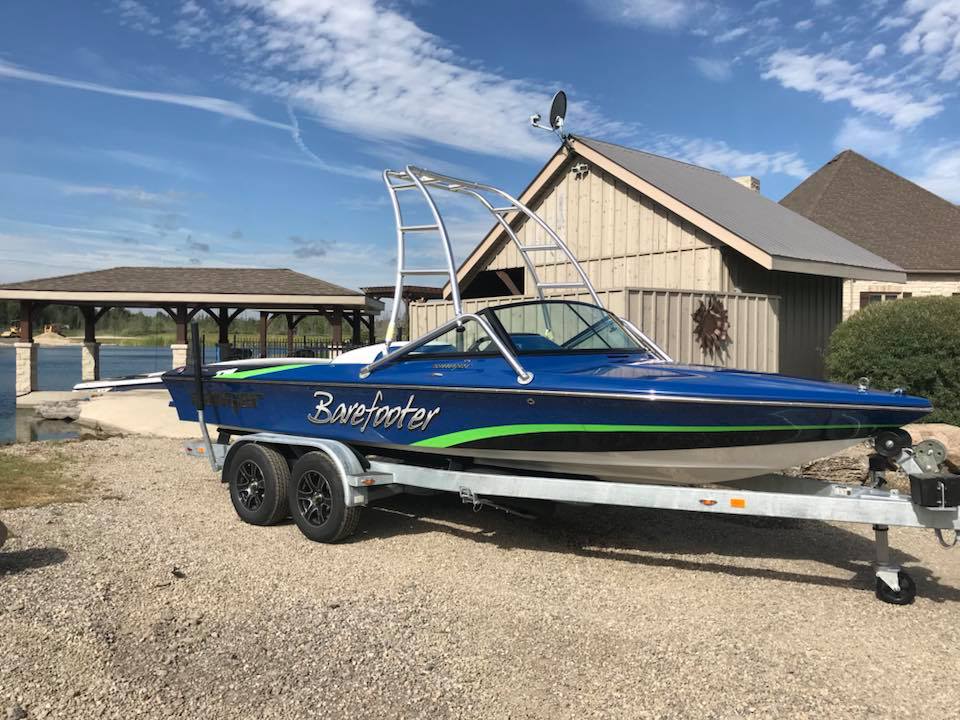 Sanger boats are powered by Indmar Marine Engines